Machine
Freesub Mug Press Machine
We have a wide range of Sublimation Printing Machines, Such as  Heat Press Machines. Single Mug Heat Press Machine, Digital mug press, Freesub mug press Machine 
Freesub Double Station Mug Press Machine
        Advantage of the New Machine:
Double-station control circuit board
Intelligent Temperature Control, small temperature differences, long service life.
two temperature display: Fahrenheit and Centigrade.
processing capacity can be checked.
Quantitative counting, you can preset processing capacity when bulk processing, machine will warn you when arrives.
machine comes with temperature correcting function, that makes temperature on the screen the same to real temperature.
Double-station, can transfer two mugs at a time.
Independent research and development, patent products
Machine color can be customized if large quantities
mug press machine, mug heat press machine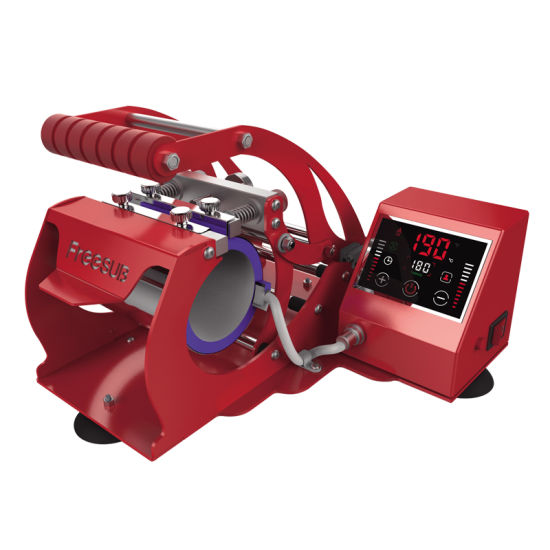 Digital Mug Press Machine
It is a digital mug heat press machine, it has a digital display with a heavy controller. it is a heavy-duty mug press machine with the FreeSub Brand. 
The improvement of this machine:
1. Automatic countdown induction: Countdown automatically and promptly.
2.Password protection: Limited the use time thought setting password.
3. Temperature correction: Adjust the difference temperature between machine showing and actual.
mug press machine, mug heat press machine, digital mug press machine
See more...
Mug Press Machine
ARCSIGN Machines
Heat press, Laser Machine, UV Printer & Vinyl Cutting Plotter...