Sublimation blanks
Heat Transfer 3mm & 5mm Sublimation Blank Dye Sublimation MDF Board
We are one of the leading suppliers of MDF sublimation wooden sublimation sheets in India. We provide single-sided sublimation printing MDF wooden sheets with 5mm Sublimation Blank sheets
Sublimation MDF sheet boards for creating Sublimation blank products &  customised printed gift items.

Sublimation MDF Sheets are the best reselling produts in the sublimation and personalized gifts industry. mostly it is used for Photo frames, MDF Table frames, collage frame, wall clocks, MDF shield, trophies, fridge magnets, MDF Jigsaws, MDF Table frames, collage frame, wall clocks, tea coaster, key chains, Door Nameplates,
Product Name: Heat Transfer 5mm & 3mm Sublimation Blank Dye Sublimation MDF  Sheet Board
Usage: Indoor, Promotion Gift
Feature: Moisture-Proof, Fine finishing, Long-lasting shine, Durable finish standard, 
Grade: First-Class
Size: 4X4 Feets 
Materials: 5mm MDF board
Color: sublimation gloss white
Subscribe to our youtube channel
Ambition Gifts Youtube Channel
Sublimation products
Mugs, T-shirts, Wooden Frames, Cushions & MDF Sheets...
Testimonial
We are very happy to share client's review.
Customer is the most important visitor on our premises. We are so happy and grateful to serve our clients..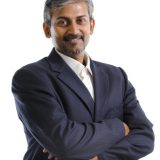 Ashraf Ali
Right vendor for those who wants to buy sublimation MDF Sheets... they have lots of collections. value for money, good quality, overall it was a nice experience. thank to Ambition gift...
Entrepreneur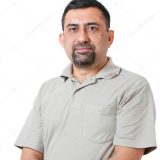 Swayam Prakash
best stop for Sublimation MDF Sheets. all time stock availability are very good best price all time quality products all. it was a Great experience. thank to Ambition gift...
Enterpreneur
Perfect Printing Gallery
First of all, I would like to thank you to Rajesh Sir And Team AG. It was really a great experience working with Ambition gifts. I have bought Sublimation MDF Sheets.I must say you provides best quality and price. Special Thank You for Rajeshsir.........
Entrepreneur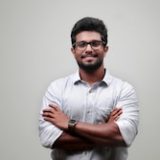 Raja Chaudhary
We are doing business with Ambition since two years. Really Our Entire team is quite satisfied with their Competitive rates, service and behavior. I am unable to search better than "Ambition gifts" Yet.
Entrepreneur
Titu Kumar
I have been doing business with Ambition Gifts from the last 2 years.The Quality of your Sublimation MDF Sheets and your customer support is excellent.We were constantly being given the updates to the new variety of the personalized gifts.Since joining the Ambition Gift, my business has also progressed a lot
Sublimation MDF Sheets – FAQs
1. White surface is great for sublimation without gluing any material, coating for direct printing.
2. high-quality coating with low price
3. Perfect image transfer, no yellowing, no deformation.
4. Eco-friendly, excellent as decoration.

MDF Sublimation Boards are the best reselling produts in the sublimation and personalized gifts industry. mostly it is used for Photo frames, MDF Table frames, collage frame, wall clocks, MDF shield, trophies, fridge magnets, MDF Jigsaws, MDF Table frames, collage frame, wall clocks, tea coaster, key chains, Door Nameplates,
We are one of the leading suppliers of
sublimation MDF sheets
in India. We provide single & double -sided sublimation printing MDF wooden sheets with 3mm & 5mm Sublimation Blank sheets