UV A3 Plus Printing Machine
Our company is engaged in Manufacturing & importing an exclusive array of Printing Equipments, , UV Printer, UV Printing Machines, DTG Printing Machine, etc. These are precisely designed by combining various standards & features
Features
UV Flatbed Printer Machine adopts multi-axis computer control system.it is easy to operate,fast-drying, quickly, and convenient. The output is fast, efficient, flexible, and personalized. The machine is connected to the computer via Ethernet cable. 
The output is fast, efficient, flexible, and personalized. Not only can reflect the color texture, gradient color, intermediate color effect, but also show the perfect embodiment of color layering, gradient, and transition color effects.
Using the devices supporting the UV ink, in addition to the fabric can't print, almost all other material (mobile phone cover, leather, signs, lightboxes, mobile power supply, Flash memory disk, KT board, stone, silica gel, wood, ceramic, crystal, acrylic, PVC, ABS, etc.) material can be color printing, finished with scratch resistance, wear resistance, resistance to fade. To achieve a true sense of a seal, no plate, spray dry, a complete color image.
Specifications
Commercial Heavy-duty UV Printing machine 
Fully Automatic COMPACT UV PRINTER with both manual and automatic functions.Print on unlimited products at low cost and even lower maintenance costs. Superior print quality and attractive price.
Printable media: Paper, metal, wood, porcelain, PVC, ABS, acrylic, Aluminium, iron sheet, ceramic tile, glass, marble, granite, paper boards Etc.
Testimonial
We are very happy to share client's review.
Customer is the most important visitor on our premises. We are so happy and grateful to serve our clients.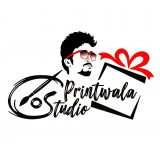 Printwala studio sangamner
Thanks to ambition gifts. Great quality with genuine dealing . First time I deal with them and I'm soo happy with their services .
Entrepreneur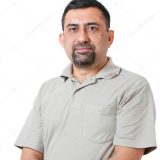 Swayam Prakash
Wonderful experience from Ambition Gifts. Very happy with our purchase and product quality is great! The response rate is amazing.
Enterpreneur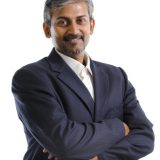 Ashraf ali Ali
Right vendor for those who wants to buy sublimation blanks... they have lots of collections. value for money, good quality, overall it was a nice experience. thank to Ambition gift. I would recommend to my friends.
Entrepreneur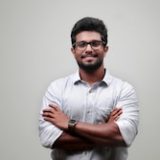 Raja Chaudhary
I meet rajesh sir and I don't have any idea of software like. I was new for tha. I was nothing and they guide me about everything.they solve my every problem.rajesh sir is such a amazing person😊.they treat like family.love from Nepal
Entrepreneur
Don't hesitate to contact us
Contant us