Sublimation Blanks
Sublimation Products Wholesale
Manufacturer & Wholesaler of a wide range of products which include Sublimation Mugs such as Sublimation Metal Mug, Sublimation Mug, Sublimation Glass Mugs, Sublimation Black Patch Mug, Sublimation Sipper Bottles, Sublimation Bear Mug and many more itemsSublimation Animal Mug, Sublimation Spoon Mugs, Sublimation Glass Mug, Sublimation Mug, Sublimation Night Glow Mug, Sublimation Radium Mugs, Sublimation Steel Mugs, Sublimation Travel Mugs, Sublimation White Mugs, Sublimation Magic Mugs, Sublimation Bear Mugs, Sublimation Conical Mugs, Sublimation Blank White Mug, Sublimation Metal Mug, Sublimation Blank Silver Mug, Sublimation Red Patch Mugs, Sublimation Gold Mugs, Personalized Mugs, Sublimation Glass Mug, Sublimation cMugs. we are supply sublimation blank products..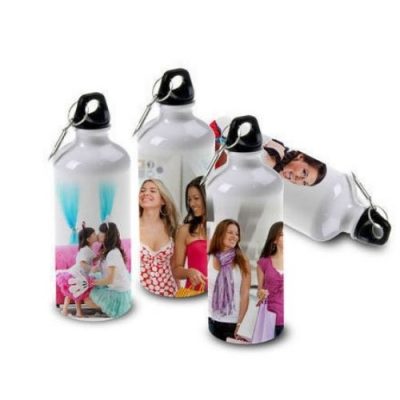 Personalized Sipper Bottle.
This sipper bottle is designed from excellent quality material following the set norms of the market. We provide this sipper bottle in customized options as per the detailed information of customers. Our respected clients can avail of this sipper bottle from us at a reasonable price within a confined time to them.
Features:
Eye-catching appearance, Fine finish, Smooth texture
Variety:  Sipper Bottel, Cock Bottel, Can Bottel.
Ceramic Sublimation Tiles
Sublimation Tiles blanks, Make beautiful tile murals with our quality Ceramic Sublimation tiles. Print one to display upon an easel or within a frame, or create a stunning custom tile mural installation
Sublimation tiles are a classic in the Photo Gifts industry. You can create beautiful and original desktop portraits by adding a plastic stand, and make them into a wall portrait if you include a hanger. You can also create decorative tiles by printing a funny or motivational sentence or turn them into a souvenir by adding a picture of your city.
Sublimation MDF sheet boards for creating Sublimation blank products &  customised printed gift items.

MDF Sublimation Boards are the best reselling produts in the sublimation and personalized gifts industry. mostly it is used for Photo frames, MDF Table frames, collage frame, wall clocks, MDF shield, trophies, fridge magnets, MDF Jigsaws, MDF Table frames, collage frame, wall clocks, tea coaster, key chains, Door Nameplates,
We are one of the recognized firms engaged in manufacturing and distributing a beautiful collection of Wooden Frames Sublimation products. Due to our high-tech print facilities, we can offer to our customers the service of sublimation over any sort of product. Customers looking for personalized gifting options can go for our alluring range. Under this frame sublimation service, we offer sublime wooden frames of any design with utmost care. Sublimation Wooden Frames and Photo Frame With Leaf Border are available with us in this category.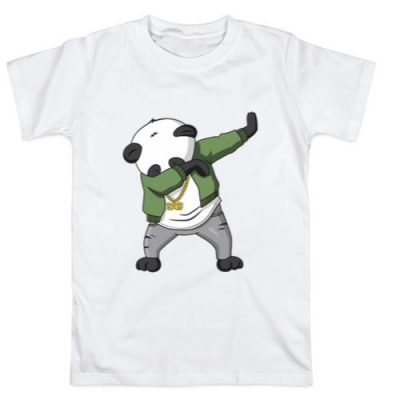 Printed t-shirts have become very trendy these days. Various techniques too, have evolved over the years in answer to the increasing demand. It is a standard mode of printing t-shirts now and is known for its high-quality prints. If you're looking for top-quality t-shirts, we suggest you check out the range as we are the top Sublimation T-shirts manufactures in Delhi.
Advantages 
It is a quick and easy way of printing.
It offers 3-D printing.
Environment-friendly.
Flexible with the names and designs.
Low production costs.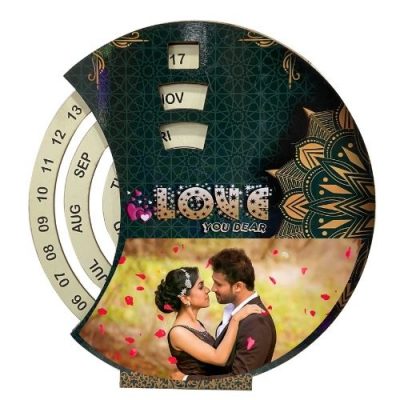 We do import sublimation MDF sheets and make sublimation blank items like sublimation calender,  sublimation wooden frames, and many more items. We have available 40 models in Sublimation MDF calenders. We are providing these products at very leading prices.  
Product Details
Wooden Rotating Circular Desk Calendar with Photo Sublimation

Size : Lenght-18cm, Height-23cm, Material : Wooden(MDF)

Unique Personalized Desk Calendar for Home and Desk Decor A Perfect addition to every room or office.

This Personalized Wooden Calendar with your own picture and text uniquely your own!

  
Manufacturer & Wholesaler of a wide range of products which include sublimation cushions such as magic cushions, heart magic cushions, couple heart cushions, family cushions, satin cushions, fur cushions, teddy pillow, petal cushions, velvet cushions, led cushions, teddy bag, full fur cushions. 
Aluminium sheets for dye sublimation come in various finishing to suit your requirement, Suitable for for various needs, Aluminium sublimation sheets are sublimation coated to showcase fine art, high definition photo prints with the most brilliant colors, and best contrasts of all available printing technologies. These sheets can be used as they are, or cut to shape as desired to create your own sublimation products.
This metal sheet is precisely designed from the top quality metal as per the latest market trends. Our valuable customers can easily avail of this metal sheet from us at market price in a given time frame.
Over the years, we have been engaged in offering an exclusive collection of Sublimation Couple Photo Rock. The provided photo rock is available on numerous customized designs & sizes as per the detailed information of customers. Personalized Images printed directly to the stone, as the stone is already coated, different sizes and shapes are available in Sublimation. Our valuable customers can easily avail of this photo rock from us at market price in a given time frame.
Features:
Graceful designs
Fine finish
Attractive looks