Sublimation Blanks
Sublimation Blank Products Wholesale
Manufacturer & Wholesaler of a wide range of products which include Sublimation Mugs such as Sublimation Metal Mug, Sublimation Mug, Sublimation Glass Mugs, Sublimation Black Patch Mug, Sublimation Sipper Bottles, Sublimation Bear Mug and many more itemsSublimation Animal Mug, Sublimation Spoon Mugs, Sublimation Glass Mug, Sublimation Mug, Sublimation Night Glow Mug, Sublimation Radium Mugs, Sublimation Steel Mugs, Sublimation Travel Mugs, Sublimation White Mugs, Sublimation Magic Mugs, Sublimation Bear Mugs, Sublimation Conical Mugs, Sublimation Blank White Mug, Sublimation Metal Mug, Sublimation Blank Silver Mug, Sublimation Red Patch Mugs, Sublimation Gold Mugs, Personalized Mugs, Sublimation Glass Mug, Sublimation cMugs. we are supply sublimation blank products.. 
Subscribe to our youtube channel
WIDE RANGE OF PRODUCTS & MACHINES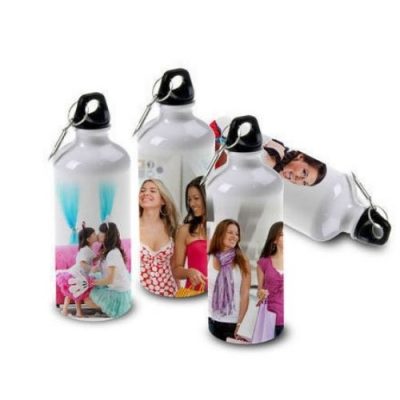 Sublimation Blank Sipper Bottle.
This sipper bottle is designed from excellent quality material following the set norms of the market. We provide this sipper bottle in customized options as per the detailed information of customers. Our respected clients can avail of this sipper bottle from us at a reasonable price within a confined time to them.
Features:
Eye-catching appearance, Fine finish, Smooth texture
Variety:  Sipper Bottel, Cock Bottel, Can Bottel.
Sublimation Tiles blanks, Make beautiful tile murals with our quality Ceramic Sublimation tiles. Print one to display upon an easel or within a frame, or create a stunning custom tile mural installation
Sublimation tiles are a classic in the Photo Gifts industry. You can create beautiful and original desktop portraits by adding a plastic stand, and make them into a wall portrait if you include a hanger. You can also create decorative tiles by printing a funny or motivational sentence or turn them into a souvenir by adding a picture of your city.
Sublimation Blank MDF Sheets
Sublimation MDF sheet boards for creating Sublimation blank products &  customised printed gift items.

MDF Sublimation Boards are the best reselling produts in the sublimation and personalized gifts industry. mostly it is used for Photo frames, MDF Table frames, collage frame, wall clocks, MDF shield, trophies, fridge magnets, MDF Jigsaws, MDF Table frames, collage frame, wall clocks, tea coaster, key chains, Door Nameplates,
Sublimation Blank Wooden Frame
We are one of the recognized firms engaged in manufacturing and distributing a beautiful collection of Wooden Frames Sublimation products. Due to our high-tech print facilities, we can offer to our customers the service of sublimation over any sort of product. Customers looking for personalized gifting options can go for our alluring range. Under this frame sublimation service, we offer sublime wooden frames of any design with utmost care. Sublimation Wooden Frames and Photo Frame With Leaf Border are available with us in this category.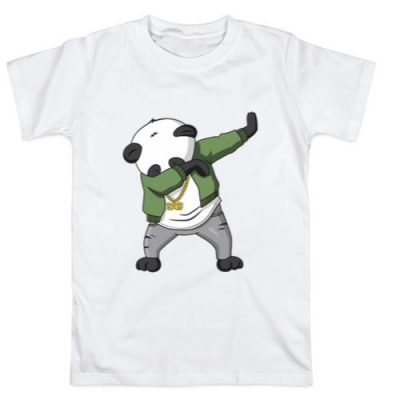 Sublimation Blank T-shirts
Printed t-shirts have become very trendy these days. Various techniques too, have evolved over the years in answer to the increasing demand. It is a standard mode of printing t-shirts now and is known for its high-quality prints. If you're looking for top-quality t-shirts, we suggest you check out the range as we are the top Sublimation T-shirts manufactures in Delhi.
Advantages 
It is a quick and easy way of printing.
It offers 3-D printing.
Environment-friendly.
Flexible with the names and designs.
Low production costs.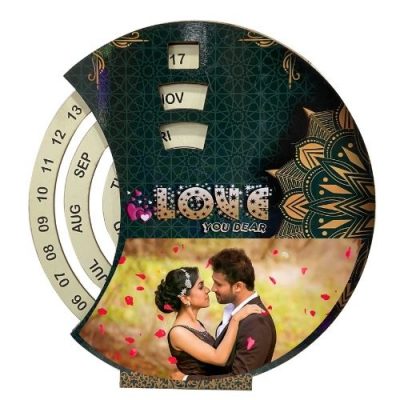 Sublimation Blank Calenders
 We do import sublimation MDF sheets and make sublimation blank items like sublimation calender,  sublimation wooden frames, and many more items. We have available 40 models in Sublimation MDF calenders. We are providing these products at very leading prices.  
Product Details
Wooden Rotating Circular Desk Calendar with Photo Sublimation

Size : Lenght-18cm, Height-23cm, Material : Wooden(MDF)

Unique Personalized Desk Calendar for Home and Desk Decor A Perfect addition to every room or office.

This Personalized Wooden Calendar with your own picture and text uniquely your own!

  
Sublimation Blank Cushions
Manufacturer & Wholesaler of a wide range of products which include sublimation cushions such as magic cushions, heart magic cushions, couple heart cushions, family cushions, satin cushions, fur cushions, teddy pillow, petal cushions, velvet cushions, led cushions, teddy bag, full fur cushions. 
Sublimation Blanks Metal Sheets
Aluminium sheets for dye sublimation come in various finishing to suit your requirement, Suitable for for various needs, Aluminium sublimation sheets are sublimation coated to showcase fine art, high definition photo prints with the most brilliant colors, and best contrasts of all available printing technologies. These sheets can be used as they are, or cut to shape as desired to create your own sublimation products.
This metal sheet is precisely designed from the top quality metal as per the latest market trends. Our valuable customers can easily avail of this metal sheet from us at market price in a given time frame.
Sublimation Blanks rock stone
Over the years, we have been engaged in offering an exclusive collection of Sublimation Couple Photo Rock. The provided photo rock is available on numerous customized designs & sizes as per the detailed information of customers. Personalized Images printed directly to the stone, as the stone is already coated, different sizes and shapes are available in Sublimation. Our valuable customers can easily avail of this photo rock from us at market price in a given time frame.
Features:
Graceful designs
Fine finish
Attractive looks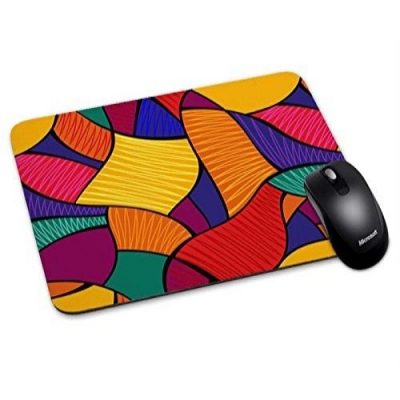 Sublimation Blank Mouse Pads
Our sublimatable mouse pads have a natural rubber base (not foam) with a very bright white, high resolution, tight weave, polyester fabric top. Ideal for sublimation printing and digital transfer printing with inkjet, laser printers, and color laser copiers. Our Sublimation Mouse Pads have been specifically designed to accept full-bleed images produced with sublimation ink. The mousepads are non-skid black-backed with a white in the printable fabric surface.


S-RACE digital sublimation transfer paper have a Microporous coating for fastest sublimation. Extremely fast drying and short transfer time guarantee a highly efficient production process. With excellent line sharpness, these papers provide outstanding results on soft and hard substrates for application such as fashion, home décor textile, sportswear, soft signage, skis, snowboard and merchandising products. They impress with extremely consistent quality.
Sublimation Rotating Lamp
One of the newest features in the sublimation industry is the LED Rotating Lamp. It's a basic rotating lamp lighting up your environment but the images personalized on the sublimation blanks to give a fantastic feeling.
These lamps come with an LED light kit. They are made of sturdy heavy-weight construction. These nightlights utilize the latest technology to provide your photos a real, natural glow. Rotating photos are made of waterproof thermoplastic materials and are extremely safe to use
Sublimation Blank Pop Socket
Sublimation POP Socket Universal Mobile Holder Grip is an expanding piece of magic this can be attached to the back of almost any mobile device to transform its capabilities. PopSockets 'pop' whenever you need a grip, a Stand, an earbud-management system, or just something to play with. PopSockets not only make terrific phone grips and phone stands, but they also make holding tablets and e-readers more comfortable and secure.
Made of Fine and good quality ceramic material, Sublimation Ceramic Plates offered by Ambition gifts has emerged as great Retail Gifting and Brand promotional Products. We offered Sublimation Ceramic Plates in wide patterns and Assorted Sizes. These Plates can be printed by conventional Heat Press Machines or 3D Sublimation Machines as Well.
Sublimation Bluethooth Speaker
We are engaged in manufacturing & supplying of those Sublimation Bluetooth LED Speaker .
This is a sublimation Bluetooth speaker with six to eight different LED lights. It is a sealing mountable and it can support AOX cable and microSD card. This smart lamp is chargeable.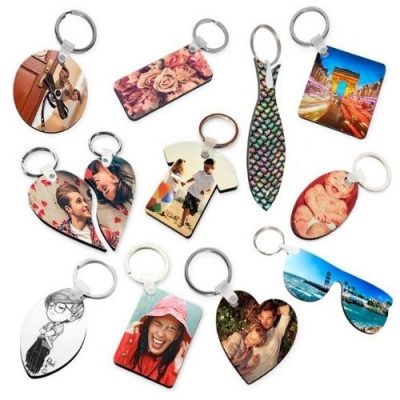 Sublimation Blank Keychains
We Are Offering you a complete choice of products which include MDF sublimation double side keychain, standard black sublimation MDF keychains, sublimation polymer keychains, sublimation metal keychains, sublimation emoji keychains and mini cushion keychain.
Our sublimation blank keychains give depth and brilliance to transferred images while the white printable coating on the backside provides amazing image clarity and color reproduction that includes bright whites and deep blacks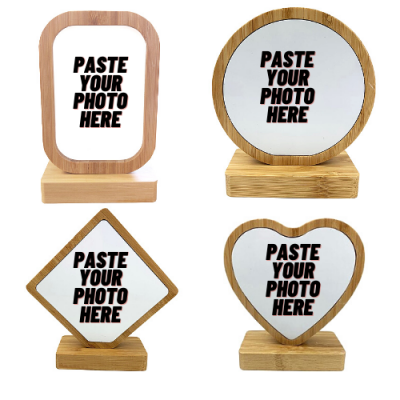 Sublimation Bamboo Photo Frame
Sublimation Bamboo Photo Frame
Bamboo Photo Frame + Bamboo Base with Magnetic + Sublimation Printable White Metal insert.
BF09 Heart Frame Size & Printing Size: 11.5 x 10.8cm / 10 x 9.8cm
BF06 Round Frame Size & Printing Size: 11cm / 9.1cm
BF07 Square Frame Size & Printing Size: 9 x 13 / 7.7 x 11.5cm
​BF10 Diamond Frame Size & Printing Size: 15 x 13.7 / 13 x 12cm
​It comes with a printable sublimation white metal insert which can be personalized with your image or text by flat heat press machine,
We are proud to offer Inktec Sublimation Ink, world class sublimation inks for large and small format printers.Suitable for Epson piezo print heads, Water based. Formulated for excellent color gamut. we are capable of customizing our ranges and are offering product is in sync with the laid industry specified norms, in order to ensure our esteemed clients complete assurance over the product range.
Best Selling
Popular Product and Machine
Android Version With
#1 Screen Protector Cutting Machine
We have so many options of screen protector cutting machine like Silhouette America (Cameo and Portrait), ARC SIGN, SKY CUT, Graphtec, GCC, Roland, and Mimaki. which is compatible with our Mobile Skin & Screen Protector Cutting Software
20000 + latest and verified templates.
Mobile Front & Back, Laptops, Chargers, AirPods, Etc..
Print & Cut Feature (Personalized Mobile Skins)
Our Mobile Skin Software has no per-cut charges
Our Software is compatible with all Major plotters.
Testimonial
We are very happy to share client's review.
Customer is the most important visitor on our premises. We are so happy and grateful to serve our clients.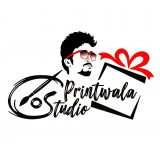 Printwala studio sangamner
Thanks to ambition gifts. Great quality with genuine dealing . First time I deal with them and I'm soo happy with their services .
Entrepreneur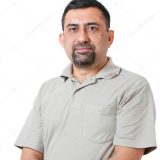 Swayam Prakash
Wonderful experience from Ambition Gifts. Very happy with our purchase and product quality is great! The response rate is amazing.
Enterpreneur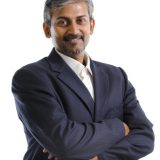 Ashraf ali Ali
Right vendor for those who wants to buy sublimation blanks... they have lots of collections. value for money, good quality, overall it was a nice experience. thank to Ambition gift. I would recommend to my friends.
Entrepreneur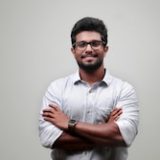 Raja Chaudhary
I meet rajesh sir and I don't have any idea of software like. I was new for tha. I was nothing and they guide me about everything.they solve my every problem.rajesh sir is such a amazing person😊.they treat like family.love from Nepal
Entrepreneur