Machine
Arc sign Multi-functional Roller Sublimation Machine
Roller –type sublimation thermal transfer printing equipment, the use of heat-conducting oil layer surrounding electric heating diversion of the principles of design and manufacture of heating, the cylinder suface temperature balanced and stable blanket with out of the mechanical structure, eith three-phase frequency control devices,
Machine
Arc sign Multi-functional Roller Sublimation Machine
There is external tank connected to the oil drum to fill the oil drum full. Full oil drum improves the stability of oil drum temperature. It makes sure that density of color is the same throughout the large format fabric. New Rotary Heat Press 100% full oil drum is excellent for roll-to-roll transfer. Moreover, heating power (working) is 20% lower now. It helps sign producers reduce the electrical cost.

– Aligning Blanket Automatically
– Detecting Temperature on the Surface
– Filling Oil Drum to 100% Full (Saving 30% Power)
– Controlling Temperature Precisely (Controllable Silicon Solid State Relay)
– Minimizing Maintenance Effort (Slip Ring)
– At Least 70% Blanket Coverage
– Blanket Tension Controlled by Piston
– Fabric/Transfer Paper/Tissue Paper Tension Controlled by Compressed Air
– Daily Power On/off
roller heat press machine, heat transfer roller machine, roller heat press, roller heat transfer machine for skateboards, heated roller press sublimation roller heat press machine, roller sublimation heat transfer machine, heat transfer roller press
Testimonial
We are very happy to share client's review.
Customer is the most important visitor on our premises. We are so happy and grateful to serve our clients.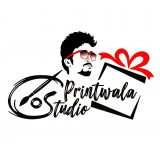 Printwala studio sangamner
Thanks to ambition gifts. Great quality with genuine dealing . First time I deal with them and I'm soo happy with their services .
Entrepreneur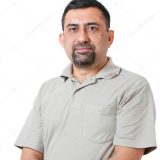 Swayam Prakash
Wonderful experience from Ambition Gifts. Very happy with our purchase and product quality is great! The response rate is amazing.
Enterpreneur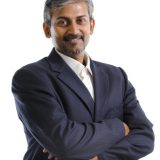 Ashraf ali Ali
Right vendor for those who wants to buy sublimation blanks... they have lots of collections. value for money, good quality, overall it was a nice experience. thank to Ambition gift. I would recommend to my friends.
Entrepreneur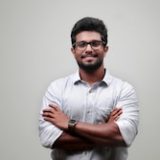 Raja Chaudhary
I meet rajesh sir and I don't have any idea of software like. I was new for tha. I was nothing and they guide me about everything.they solve my every problem.rajesh sir is such a amazing person😊.they treat like family.love from Nepal
Entrepreneur
Don't hesitate to contact us
Contact us