Silhouette America
Silhouette Cameo 4 Plotter Highest Accuracy Cutting.
About this machine
Machine features include
What's included
Tech Specs
About this machine
Silhouette Cameo 4 plotter is a desktop cutting machine for the latest inventor. With a built-in roll feeder and crosscutting, This Silhouette Cameo 4 plotter is the ultimate vinyl cutter, providing you to cut directly from a roll. in this plotter, you can cut out or sketch on dozens of materials such as vinyl, cardstock, fabric, and more.
That also has enhanced speed and power over past Silhouette machines. Silhouette Cameo 4 plotter is compatible with both Mac and Windows OS. Now you can cut thicker materials, fabric without a stabilizer backing, and paper without a cutting mat. The dual carriage on the Cameo 4 plotter  packs quite the punch now. The primary tool chamber is the chamber you are more familiar with. The Cameo 4 plotter is compatible with three new specialty tools: the Rotary Blade for Silhouette Cameo 4, the 3mm Kraft Blade for Silhouette Cameo 4, and the Punch Tool for Silhouette Cameo 4 plotter.
Machine features include
What's included
Tech Specs
Software for cameo 4 plotter
Silhouette studio software for cameo 4 plotter
Silhouette Studio® software program, which provides you to tap inside our expansive collection of Silhouette Design Store content. you can import your fonts and images, or create designs from scratch. The Silhouette Studio is a robust and powerful design tool for various cutting systems on the market. It allows you to design projects and send them to any Silhouette electronic cutting machine. It comes with countless designing tools, including a collection of trendy designs for your library.
Silhouette America
Blades Tools & Accesories (Cameo 4)
Auto blade cameo 4
This Silhouette America AutoBlade model is only for the Silhouette Cameo 4 plotter and Silhouette Portrait 3 plotter.
With the AutoBlade, you don't have to manually adjust your blade. The Silhouette Studio® software program will provide recommended cut settings for common material types, which can be adjusted in the software as needed. When you send the job to your Silhouette machine, the AutoBlade will automatically be adjusted according to the selected setting from the software.
Ratchet blade cameo 4
Silhouette ratchet cameo 4 blades provide the facility to cut different standard stuff with a Silhouette precision
Cameo 4 and portrait 3 cutting machine. This includes paper, cardstock, vinyl, vellum, heat transfer material, sticker sheets, and select specialty media.
For use in cutting:
Paper, Cardstock, Sticker Sheets, Heat Transfer Materials, Vinyl, Select Specialty Materials
Deep-Cut Blade cameo 4
The Deep-Cut Blade 2mm Blade is ideal for cutting thicker materials, such as craft foam along with other select soft materials up to 2mm thickness.
For use in cutting:
Craft Foam
Thick Cardstock
Select Specialty Materials
3mm  Kraft Blade cameo 4
The Silhouette 3mm Kraft Blade for Cameo 4 is available exclusively for the Silhouette Cameo® 4.
The 3mm Kraft Blade allows you to cut specialty craft materials, such as chipboard, acetate, leather, and craft foam. The 3 mm depth is designed specifically to take advantage of the increased clearance the Cameo 4 has to cut even thicker materials.
Silhouette Cameo® 4. Cutting Mat 
The Cameo Light Tack Cutting Mat is intended for use with the Silhouette Cameo4 ® to hold more delicate materials in place when sending jobs to the Silhouette machine. The mat has a light adhesive level to hold thinner materials, such as copy paper. 
Subscribe to our youtube channel
Ambition Gifts Youtube Channel
ARCSIGN Machines
Heat press, Laser Machine, UV Printer & Vinyl Cutting Plotter...
Testimonial
We are very happy to share client's review.
Customer is the most important visitor on our premises. We are so happy and grateful to serve our clients. 
Rohit Singh
First of all, I would like to thank you to Rajesh Sir And Team AG. It was really a great experience working with Ambition gifts. I have bought silhouette cameo 4......It's Very Accurate working And Good Quality.
Entrepreneur
Raja chaudhary
I meet rajesh sir and I don't have any idea of silhouette cameo 4 plotter . I was new for tha. I was nothing and they guide me about everything.they solve my every problem. rajesh sir is such a amazing person😊.love from Nepal
Enterpreneur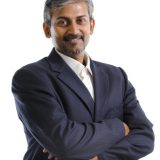 Ashraf ali Ali
Right vendor for those who wants to buy silhouette cameo 4 ... they have lots of collections. value for money, good quality, overall it was a nice experience. thank to Ambition gift. I would recommend to my friends.
Entrepreneur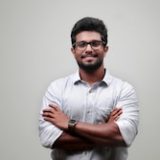 Mohit Singh
I love this silhouette cameo 4 ! I use it to cut out my logo on heat transfer paper. I use photoshop to print my logos and then the software that comes with this to cut them out. It takes a lot of trial and error to get the cuts to line up just right, but it's great once it's set.
Entrepreneur