Quality
We are committed to customer satisfaction with best quality.
Why us
Service reliability and commitment to excellence.
Customer support
Available for all your technical & non-technical queries.
About us
We are dedicated to your service
Ambition Gifts is among India's leading importer and supplier of sublimation raw materials and machines. We believe in 'Connecting Aspirations', by offering innovative gift articles that are in line with customer's aspirations. We are India's largest sublimation blank supplier, and we continue to take the lead in shaping the Indian sublimation gift industries landscape, with the introduction of leading-edge heat press machines packaged for ultimate gifts articles and at the lowest life-cycle costs.
All you need to know
We're ready to share our Products and Machines .
We are engaged in the import and sales & marketing of sublimation Heat press machines, 3D Vacuum machines, CO2 Laser machines, UV printers, Vinyl Cutting Plotters Etc. Sublimation raw materials, and other consumables like Ink, Transfer paper, and Heat tape. With 1000+ imported customized gift items like Magic cushions, Magic mirrors, Sublimation mugs, Sipper bottles Etc.
ARCSIGN Machines
Heat press, Laser Machine, UV Printer & Vinyl Cutting Plotter...
Sublimation products
Mugs, T-shirts, Wooden Frames, Cushions & MDF Sheets...
Firm Progress
We have managed to reach several heights of success in the past years of our existence
With our inception in the year 2008, Ambition Gifts established its name as one of the leading Importer, Exporter, Manufacturer Supplier, Wholesaler, Retailers, Traders of this impeccable range of Sublimation products & Machines.
Subscribe to our youtube channel
Ambition Gifts Youtube Channel
Our team is committed to helping clients to fulfill the supply
Today after 12 years we have built up our reputation by the quality of our outstanding products fast delivery and an appreciating after-sale service 
Products
Silhouette Cameo 4 Plotter Highest Accuracy Cutting.
The Cameo 4 is a desktop cutting machine for the modern maker. With a built-in roll feeder and cross cutter, the Cameo is the latest vinyl cutter, supporting you to cut directly from a roll. It also has increased speed and power over previous Silhouette machines, 3 mm clearance to cut thicker materials and Automatic Tool Detection. Cut vinyl, cardstock, fabric, and more to create custom projects for home, school, or business.
 Additional Tools Available :
Rotary Blade
Kraft Blade
Punch Tool
Pen Holder
Android Version With
#1 Screen Protector Cutting Machine
We have so many options of screen protector cutting machine like Silhouette America (Cameo and Portrait), ARC SIGN, SKY CUT, Graphtec, GCC, Roland, and Mimaki. which is compatible with our Mobile Skin & Screen Protector Cutting Software
20000 + latest and verified templates.
Mobile Front & Back, Laptops, Chargers, AirPods, Etc..
Print & Cut Feature (Personalized Mobile Skins)
Our Mobile Skin Software has no per-cut charges
Our Software is compatible with all Major plotters.
Testimonial
We are very happy to share client's review.
Customer is the most important visitor on our premises. We are so happy and grateful to serve our clients.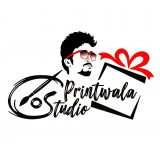 Printwala studio sangamner
Thanks to ambition gifts. Great quality with genuine dealing . First time I deal with them and I'm soo happy with their services .
Entrepreneur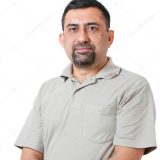 Swayam Prakash
Wonderful experience from Ambition Gifts. Very happy with our purchase and product quality is great! The response rate is amazing.
Enterpreneur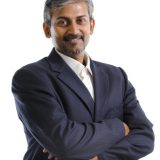 Ashraf ali Ali
Right vendor for those who wants to buy sublimation blanks... they have lots of collections. value for money, good quality, overall it was a nice experience. thank to Ambition gift. I would recommend to my friends.
Entrepreneur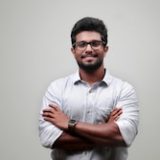 Raja Chaudhary
I meet rajesh sir and I don't have any idea of software like. I was new for tha. I was nothing and they guide me about everything.they solve my every problem.rajesh sir is such a amazing person😊.they treat like family.love from Nepal
Entrepreneur
Don't hesitate to contact us
Contact us